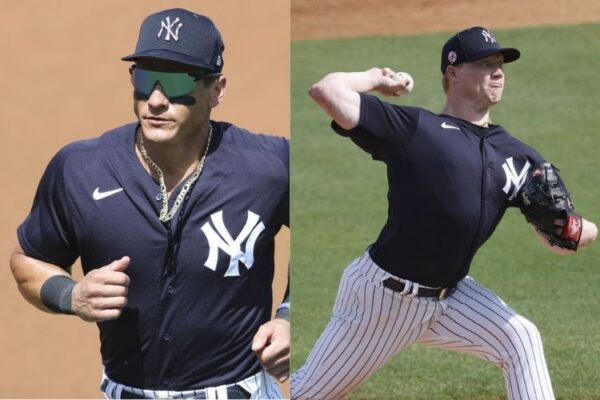 There are two available spots on the Yankees' roster. One is the last man on the bench and the other is the last man in the bullpen. Mike Tauchman, Miguel Andujar, Derek Dietrich and Jay Bruce are competing for the last spot on the bench, and Albert Abreu, Nick Nelson and Michael King are competing for the last spot in the bullpen.
---

---
Subscribe to the Keefe To The City Podcast. New episodes every Monday and Thursday during the offseason.
---
My book The Next Yankees Era: My Transition from the Core Four to the Baby Bombers is now available as an ebook!