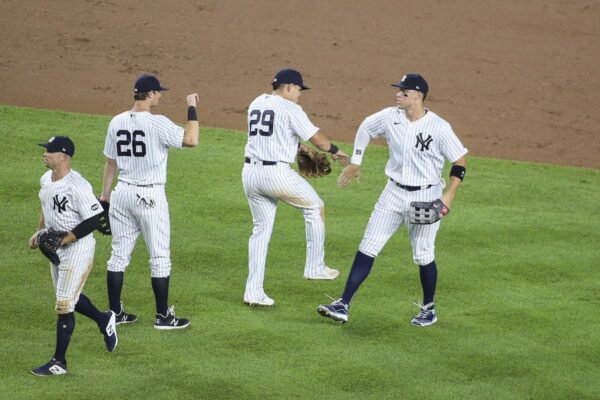 The Yankees finally had their home opener on Friday night against the Red Sox and they didn't disappoint. Jordan Montgomery proved the Yankees have another viable starting pitching option after the worrisome season debuts of James Paxton and J.A. Happ and the Yankees' power was on display again with home runs from Aaron Judge, Gio Urshela and Brett Gardner, whose second-deck homer ended his hitless streak.
The Yankees 5-1 win was their fourth straight, and given how bad this Red Sox team is, the Yankees should beat up on them all season. The Red Sox' lineup still boasts J.D. Martinez, Rafael Devers and Xander Bogaerts, but after that, there's not much. (Andrew Benintendi is part of the not much.) As for their pitching staff … well, it's right there with the Orioles'.
***
My book The Next Yankees Era: My Transition from the Core Four to the Baby Bombers is now available as an ebook!