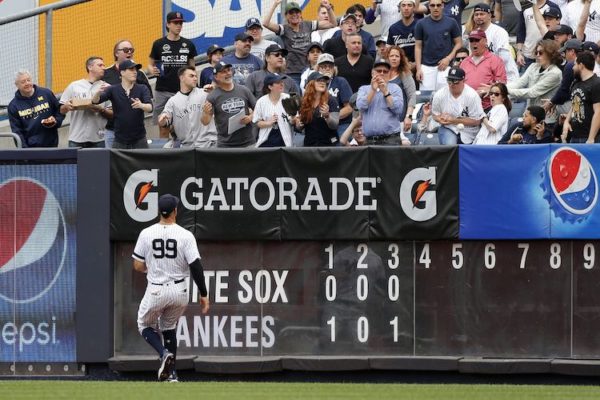 For the last few years it's been the Indians and Twins the Yankees have worried about from the AL Central. The AL Central has sent four teams to the postseason in the last three years and the Yankees have eliminated three of them. But things are changing in the midwest and it might be the White Sox who are the team to beat in the AL Central.
White Sox Dave of Barstool Sports joined me to talk about the White Sox' heavy-spending offseason, the additions of Yasmani Grandal, Edwin Encarnacion and Dallas Keuchel, the breakout seasons from Tim Anderson and Yoan Moncada, the career turnaround of Lucas Giolito, the future for Blake Rutherford, a possible Yankees-White Sox playoff series and the White Sox becoming the best baseball team in Chicago.
***
My book The Next Yankees Era: My Transition from the Core Four to the Baby Bombers is now available as an ebook!