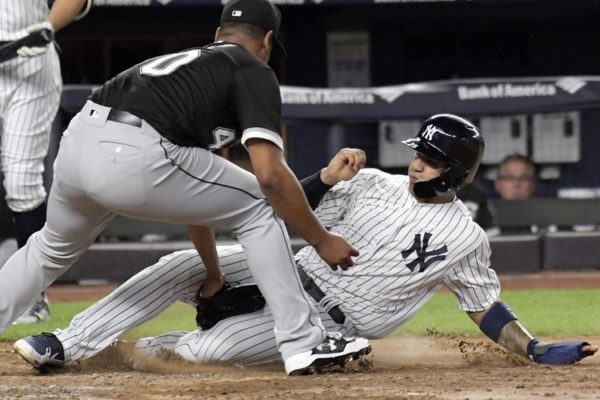 After getting swept in Houston, the Yankees need to win games, and there's no better team to do that against than the White Sox. Off to an abysmal 3-9 start, the Yankees have a chance to get back over .500 this weekend at home.
White Sox Dave of Barstool Sports Chicago joined me to talk about the White Sox' bad start, the Yankees' surprisingly poor start, missing out on Manny Machado, watching Chris Sale win a World Series with the Red Sox, the emergence of Tim Anderson and Yoan Moncada, the struggles of Lucas Giolito and when White Sox fans should expect their team to contend.
***
My book The Next Yankees Era: My Transition from the Core Four to the Baby Bombers is now available as an ebook!