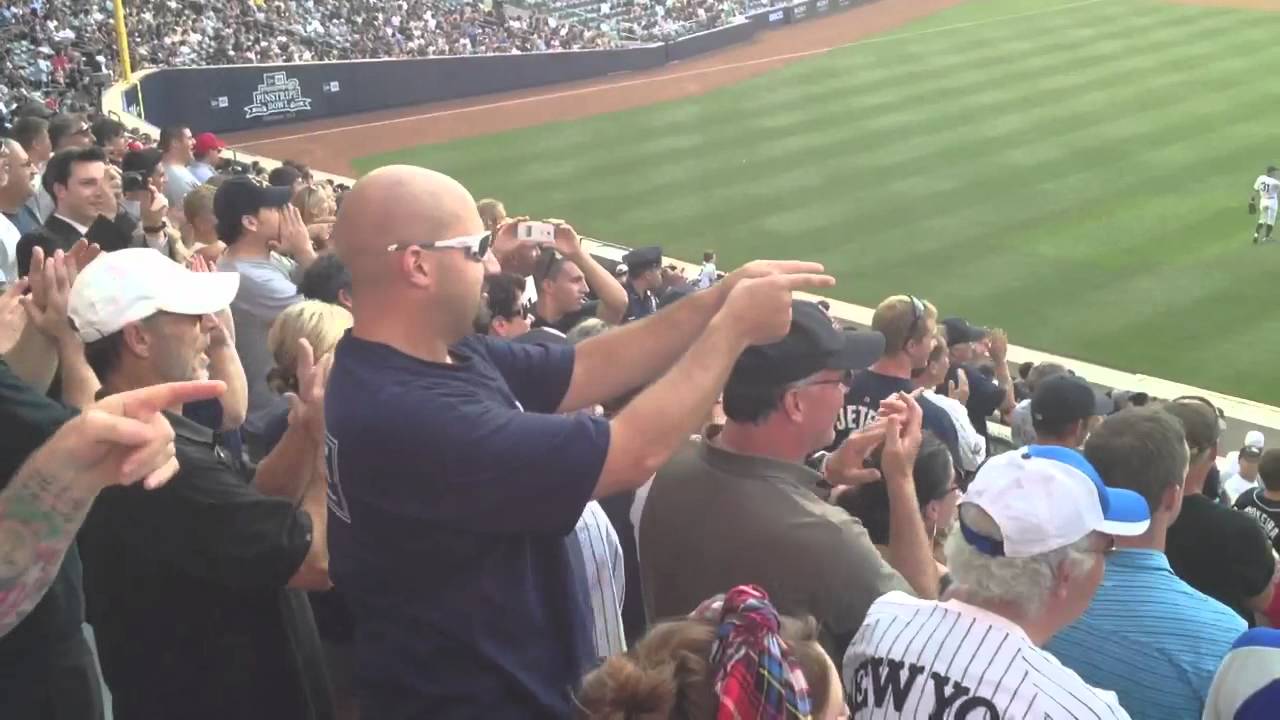 The Yankees have a new face of the franchise. That face is Alex Rodriguez. With the Core Four now all gone and Derek Jeter not in the everyday starting lineup anymore, a new era of Yankees baseball starts on Monday in the Bronx. As for Vinny Milano, known as Bald Vinny of the right field Bleacher Creatures and the leader of Roll Call, and the Bleacher Creatures, well, it's a new era for them too.
Bald Vinny joined me to talk about his future as a Bleacher Creature and the future of Roll Call, the status of the Bald Vinny's House of Tees, the theory as to why Yankee Stadium is frequently empty, what's missed most in the bleachers at the new Stadium from the old Stadium, why he roots for Alex Rodriguez and doesn't root against Mark Teixeira and expectations for this season.
Also, Keefe To The City has partnered with The Allie Way Sports Bar on East 70th Street between 1st and York in the Upper East Side for Yankees Sunday Funday Viewing Parties this season. The first one is Sunday, April 19 at 1 p.m. when the Yankees head to Tampa to face the Rays. Come to The Allie Way for the game and enjoy drink specials, including $30 (cash) open bar for the entire game!