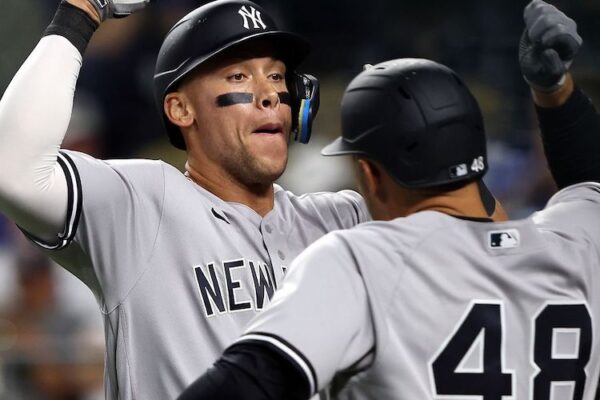 The winning streak has come to an end. After eight straight days of finishing ahead, Friday's 0-1-1 performance. Today is a new day with full 15-game slate and a chance to start a new winning streak.
Here are the bets for Saturday, April 30.
Astros-Blue Jays Under 8.5 (-110)
The 2022 Astros aren't the Astros of old. They can't score. With Jose Altuve injured, George Springer a Blue Jay and Carlos Correa a Twin, the Astros don't coast the fearful lineup they once did. The bottom third of their order is weak and the middle of their lineup hasn't hit. That doesn't bode well for a matchup against Jose Berrios. Add in Luis Garcia and his strong season to date, and what you have is another low-scoring game between two teams who have struggled to consistently generate offense.
Reds-Rockies Under 11 (-110)
An 11! In recent years, an 11 at Coors Field would have been low. In 2022 though, with books dropping the totals as much as they can, 11 feels like 15. Chad Kuhl has been really good this season, and despite me having zero confidence in Connor Overton containing the Rockies, how can you not take an 11? The combination of Kuhl and the an awful Reds offense is enough to feel good about what would have been too low of a total to take a year ago.
Yankees -195 over Royals
Giants -235 over Nationals
(+115)
The Yankees continue to win and their near -200 line every night means they need a parlay partner. Today it's the Giants. The Giants' 14-4 to the Nationals on Friday night is what ended the winning streak (had them paired with the Yankees last night as well). But with Logan Webb starting and the Nationals due for an offensive regression following a 14-run performance with a two-man lineup, the Giants are a must today.