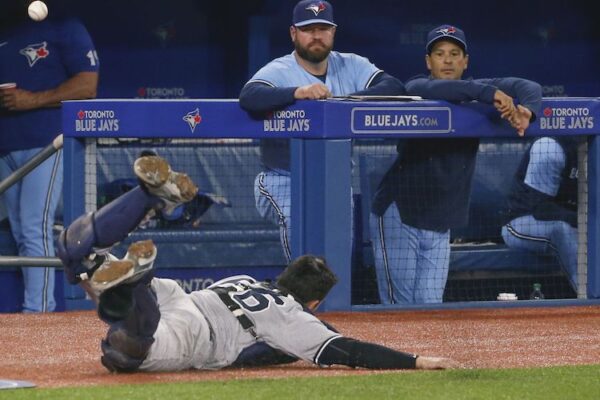 Back-to-back losing days for the first time this season. On Wednesday, the Yankees lost a one-run game and scored one run against the most favorable matchup of all time to ruin that money line bet. The Red Sox blew a ninth-inning lead to blow that under and Justin Verlander gave up a late-game, meaningless home run to destroy that under. So close to a 3-0 night and instead an 0-3 night.
Last night, there was just one pick (Mets-Phillies under), which was three outs away from a win before the Mets' seven-run rally in the ninth. A tough last two days.
Here are the bets for Friday, May 6.
Pirates-Reds Under 9 (120)
One third of the league is postponed on Friday night, so there are only 10 games to pick from and not a lot of good money line parlays to pair together without any real lopsided matchups tonight. I actually thought about taking the Reds at +100 against the Pirates, but I couldn't bring myself to do it.
I'm going all unders tonight and the first is that Pirates-Reds game at 9. Neither team can hit. Unfortunately, neither team can pitch as well. But a 9 is like a 12 these days, and it can't be passed up.
White Sox-Red Sox Under 8.5 (-120)
I wouldn't trust Vince Velasquez to tell me what the day of the week it is. My biggest fear in this game is that he walks five or six and ruins it all by himself. Or Nathan Eovaldi could lay an egg for all of the nasty things I have said about him since his time with the Yankees. But one good starter plus one bad starter plus two bad offenses equals value at under 8.5
Brewers-Braves Under 8.5 (-120)
The Brewers are 18-8 and are tied for the most runs in the league. So why is it that when I bet on them to win, they can't score? Well, tonight I don't want them to score. The Braves won't score much since they're not very good and both pitching staffs are excellent.
Tigers-Astros Under 8.5 (-114)
The Astros love low-scoring games. Their offense still isn't clicking and their starting pitching is carrying them to wins. The Tigers' offense could be clicking and this is just them clicking to the best of their ability because they aren't very good. I think Luis Garcia will be solid against a weak Tigers lineup and I hope the element of surprise and having never seen Beau Brieske will lead to some zeros in the early innings for the Astros' offense.
Rockies-Diamondbacks Under 8.5 (-105)
Two starters having All-Star seasons with a 1.90 ERA for Chad Kuhl and 1.27 ERA for Merrill Kelly. When Kuhl and Kelly have those numbers through a month, you know baseball is broken. It's numbers like that have forced over/unders to mostly be 7s now. I feel the least confident in this game on the night because neither bullpen is even remotely good and the game could easily be lost in the late innings.
Yesterday: 0-1
---
Subscribe to the Keefe To The City Podcast.
---
My book The Next Yankees Era: My Transition from the Core Four to the Baby Bombers is now available as an ebook!