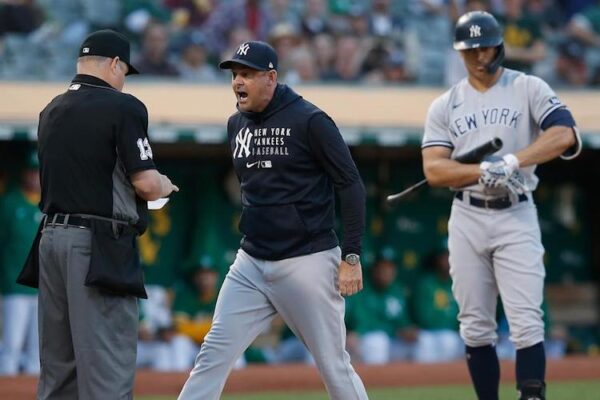 The Yankees beat the A's 7-6 on Thurdsay night to extend their winning streak to 12 straight for the first time since 1961. They won despite Luke Voit not being in the lineup, despite blowing a six-run lead, despite leaving the bases loaded with one out in the eighth inning and despite Aroldis Chapman allowing the tying run to get into scoring position in the ninth. The Yankees have played the most games decided by one and two runs in the majors and it's having an impact on my health.
After the recap, Al Malafronte, host of the Break a Bat! Podcast, joined me to talk about the state of the Yankees during this historic winning streak.
---
Subscribe to the Keefe To The City Podcast. New episode after every game during the season.
---
My book The Next Yankees Era: My Transition from the Core Four to the Baby Bombers is now available as an ebook!