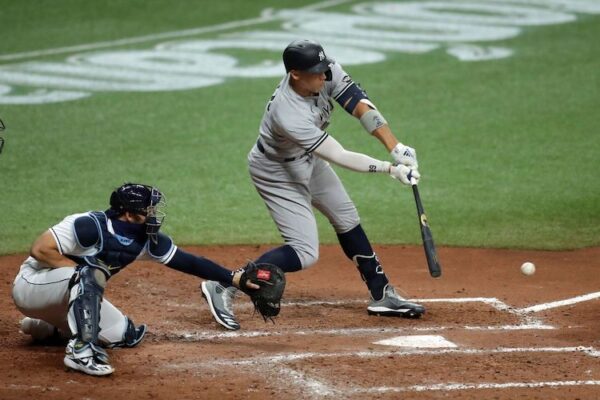 The Yankees had two hits and seven baserunners on Friday night and lost 1-0, but they didn't lose because of their lack of baserunners. The Rays only had two hits and four baserunners and managed to get across the game's lone run in an inning without a hit. The difference in the game was the Yankees' situational hitting.
In a game in which Blake Snell was removed after three innings, the Yankees failed to score a leadoff double in both the seventh and eighth innings and failed to even get the runner over to third with one out. Masahiro Tanaka did his part (5 IP, 1 H) and the bullpen did theirs (3 IP, 1 H, 1 ER), but the offense let the team down.
***
My book The Next Yankees Era: My Transition from the Core Four to the Baby Bombers is now available as an ebook!