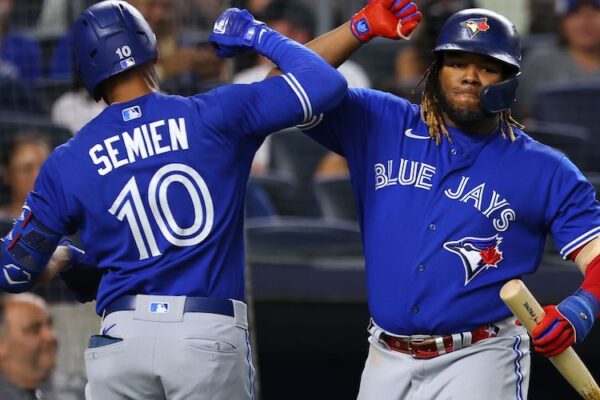 The Blue Jays are going to the postseason. Sure, they are 1 1/2 games out of a playoff spot right now, but they are going to get there. The Blue Jays had a 4.6 percent chance of reaching the playoffs on August 27, the same day the Yankees had a 97.8 percent chance. Now the Blue Jays have 42.5 percent chance and the Yankees have a 68.6 percent chance. Of the Blue Jays' remaining 24 games, four are against the Yankees, seven against the Orioles and seven against the Twins. The Blue Jays are going to the postseason. Either the Yankees or Red Sox won't be.
Cam Lewis of Blue Jays Nation joined me to talk about the Blue Jays' two-week run that has gotten them back in the playoff picture and what the expectations are now for a team that on the verge of elimination at the end of August.
---
Subscribe to the Keefe To The City Podcast. New episode after every game during the season.
---
My book The Next Yankees Era: My Transition from the Core Four to the Baby Bombers is now available as an ebook!