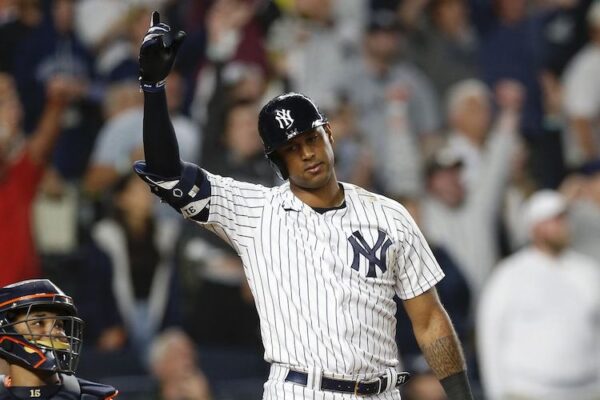 The Yankees overcame two three-run deficits to beat the Astros with a 7-6 walk-off win on Thursday night at the Stadium. Aaron Hicks had his biggest hit and biggest moment of the season in the bottom of the ninth, and Aaron Judge ended the game with a single on the eve of his unnecessary anticipated arbitration battle with the Yankees. This season has to end with a World Series win.
---
Subscribe to the Keefe To The City Podcast.
---
My book The Next Yankees Era: My Transition from the Core Four to the Baby Bombers is now available as an ebook!