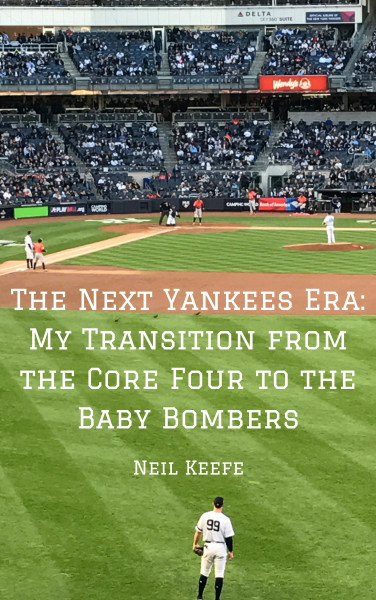 My book The Next Yankees Era: My Transition from the Core Four to the Baby Bombers is now available as an ebook!
The book details my life as a Yankees fan, growing up watching Derek Jeter, Mariano Rivera, Andy Pettitte, Jorge Posada and Bernie Williams through my childhood and early adulthood and the shift to now watching Gary Sanchez, Luis Severino, Aaron Judge and others become the latest generation of Yankees baseball. It's a journey through the 2017 postseason with flashbacks to games and moments from the Brian Cashman era.
Click here to purchase the book through Amazon as an ebook. You can read it on any Apple device by downloading the free Kindle app.