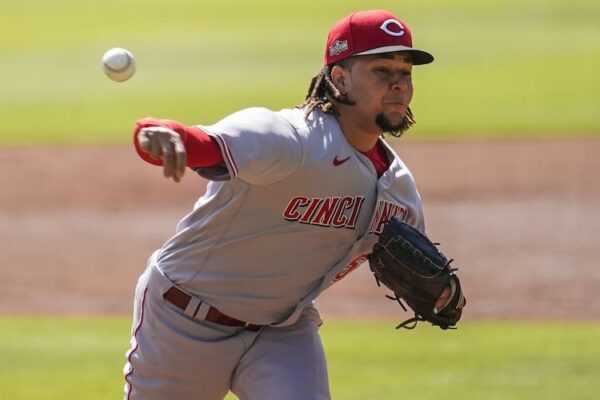 The Yankees have added Corey Kluber to their 2021 rotation. Writing that sentence three and four years ago would have meant a whole lot more than it does now. If I had written that sentence three or four years ago, these Yankees would have likely already won a championship. Instead, the organization is going on 12 years without having even appeared in the World Series.
Less than two weeks ago, I wrote how I wanted the Yankees to sign Kluber. I didn't think they actually would because the Yankees usually shy away from reclamation contracts, but it was a potential move that would make a lot of sense for both sides. The Yankees did sign him, and to a reported $11 million, which is at least $5 million more than I thought a pitcher who has had made eight total starts over the last two seasons would get. Clearly, Kluber is healthy and still has ability or the Yankees, who are extremely cognizant of the luxury tax, wouldn't have given $11 million to essentially an unknown at this point.
After the Kluber deal, rumors began the Yankees were talking to the Reds about acquiring right-hander Luis Castillo. On Sunday night, Reds general manager Nick Krall addressed the potential trade of Castillo to the Yankees by saying, "[The rumors] are completely false. We inted to have [Castillo] as a member of our rotation in 2021."
I partially believe Krall. The rumors of Castillo going to the Yankees right now might be "completely false," but that's just right now. His follow-up with the word "intend" proves Castillo isn't necessarily going to be a Red in 2021, and that he might eventually be traded, and might be traded to the Yankees. But for now, Castillo will remain a Red.
That's good a thing if you're a Yankees fan. While Castillo is better than Jordan Montgomery, Deivi Garcia and Clarke Schmidt (the current Nos. 3, 4 and 5 in the Yankees' rotation), the cost to get him would be too much. Castillo wouldn't be a salary dump like Carlos Carrasco was for the Mets because he makes virtually nothing. He would take a haul to acquire, and a haul that's not worth it.
Before we get to the haul, remember the Yankees during the Brian Cashman era (since 1998) have no idea what they're doing when it comes to starting pitching. It's been the team's biggest and most consistent weakness. Unless it's an all-time talent like Roger Clemens in 1999, they're unable to successfully trade for it. Unless it's generational talents like Mike Mussina, CC Sabathia, Hiroki Kuroda, Masahiro Tanaka or Gerrit Cole, they're unable to successfully sign it through free agency. And yes, they've hit on Orlando Hernandez, Chien-Ming Wang and Luis Severino as international free agents, but those signings are balanced out by Hideki Irabu, Jose Contreras and Kei Igawa.
When it comes to Castillo's situation, the Yankees would be identifying a somewhat young, controllable starter and trading for him. In the past, they have failed miserably at this avenue of obtaining starting pitching, dating back to the failed Jeff Weaver trade in 2002. They traded for Sonny Gray (who I was ecstatic about) in 2017, and it took him leaving New York to find himself, and they traded for James Paxton for 2019, and he did what he always had done before joining the Yankees: be inconsistent and get hurt. In Paxton's case, the Yankees gave up their top pitching prospect, the 22-year-old, left-handed Justus Sheffield, who pitched to a 3.58 ERA and 3.17 WHIP this past season. The Yankees could have used that type of arm in the ALDS when they were instead trying bait-and-switch tricks against the Rays.
In terms of what the Yankees would give up, I'd imagine it starts with Clint Frazier following his breakout 2020 season and .905 OPS, and that's a move the Yankees can't possibly make. Frazier is a necessity for the Yankees, not only because of his production, but because Aaron Judge has played in only 63 percent of the Yankees' regular-season games in the last three years, Aaron Hicks has never has been on the injured list at least once in all five of his Yankees season, and Cashman said at his end-of-the-season press conference that Giancarlo Stanton is no longer an outfield. The Yankees are currently a Judge or Hicks injury away from recently-acquired Greg Allen and his .641 OPS playing an important role on the 2021 Yankees.
Prior to the 2018 season, the Yankees weren't willing to include trade Frazier in a trade for Gerrit Cole, and Cole was on his way to becoming the best pitcher in the American League (with Jacob deGrom being the best in the National League). Back then, Frazier's ability and stock weren't what they are now, and the Yankees weren't willing to move him for a 27-year-old Cole, and they would now have to move him for a 28-year-old Castillo? No thanks.
The Yankees wouldn't just have to give up Frazier for Castillo. They would also have to give up Garcia or Schmidt. Garcia is 21 and Schmidt is 23, seven and five years younger currently than Castillo respectively. There's a good chance Garcia and Schmidt both fail to become regular major league starters let alone front-end starters. They could end up in the bullpen or out of the league completely. But I'm not willing to find that out for Castillo. For Blake Snell I would have though he was likely never an option for the Yankees because of the AL East. For Shane Bieber, I would. Not for Castillo.
Castillo is good and at times he can be great. In theory, he would be better than what the Yankees currently have in their rotation, which is Cole, a reclamation project, two rookies and a guy 13 starts removed from Tommy John surgery. The Yankees could certainly use Castillo in their 2021 rotation, but not at the price it would take. At that price, they're going to need someone better than Castillo.
---
Subscribe to the Keefe To The City Podcast. New episodes every Monday and Thursday during the offseason.
---
My book The Next Yankees Era: My Transition from the Core Four to the Baby Bombers is now available as an ebook!